Zims Is A Certified Bosch Service Center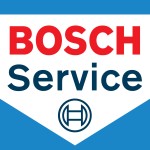 When looking for a service center to maintain or repair your car, you have many choices. There's the new car dealership, your local oil change, muffler or transmission shop, and many independent garages. With all of those choices, why go to a Bosch Car Service center?
Bosch Car Service centers are the very best of independently-owned service centers, with more than 15,000 members in the worldwide network. To qualify for membership, each service center must pass a rigorous certification process, based on technical skill, customer service, and facility design and appearance.
To keep the quality of the Bosch Car Service network as strong as possible, an outside company inspects each service center, using both pre-arranged audits and surprise inspections. The detailed results are analyzed to then develop ongoing training. To remain in the network, Bosch Car Service centers must maintain the highest levels of technical ability and customer satisfaction.
Think of the Bosch Car Service network as a stress reliever. Bring your vehicle to a local Bosch Car Service center, and experience the Bosch Car Service program. Stress relief for you, your vehicle and your family.