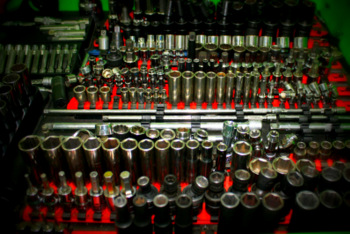 Mid-Cities, Colleyville, Grapevine and Southlake's Leading Porsche Service Center

Knowledge and experience are key factors in every decision. Why should choosing your Porsche service provider be any different? Zims Autotechnik has been repairing and maintaining Porsche automobiles since 1971. Since its inception, Porsche has been synonymous with constant refinement of the breed. No other automobile comes close to the feeling you get behind the wheel of your Porsche as you sense each twist and turn of the road in response to a flick of the steering wheel or a blip of the throttle. Regular maintenance ensures your Porsche will always keep the performance the Porsche Engineers designed it for. To achieve that, you will need a service partner with extensive experience and knowledge of these awesome automobiles.

Porsche Specialists for Nearly 50 Years

You don't stay in business for as long as we have by doing anything less than five-star work. Check our reviews. We've earned those accolades by approaching each car with the same care and attention we give our own vehicles. The reason? Porsche owners are not merely drivers; they consider their Porsche to be a member of the family. When you bring your Porsche to Zims Autotechnik, we will listen to your concerns, perform a thorough diagnostic inspection to isolate the cause of your problem and present you with a written estimate. Our time tested procedures virtually eliminates the need for multiple visits you may be subjected to at a less experienced shop. Whether it be a simple 10,000 mile service or a complex Check Engine Lamp diagnosis, our knowledge and expertise will save you time and money.
We Make Porsche Maintenance Easy

The care and quality of our Porsche specialist staff has made Zims Autotechnik THE choice service center for Porsche owners in Bedford, Hurst, Euless, Colleyville, Grapevine and Southlake since 1971. Make sure your Porsche receives the level of service it requires and call Zims Autotechnik today to schedule your maintenance or service appointment.